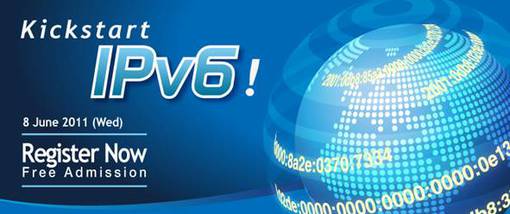 Highlight of Kickstart IPv6! Seminar
Local and regional well-recognized speakers from the Internet industry will share real IPv6 deployment cases and strategic importance of deploying IPv6 in the seminar on 8 June at Cyberport.
Date: 8 June 2011
Time: 2:00pm-5:30pm
Venue: Ocean View Court, The Arcade, Cyberport 3, 100 Cyberport Road, Hong Kong
(free shuttle bus to and fro Admiralty and Cyberport will be arranged)
Presentation files download:
Event Photo Slideshow:

Keynote Speaker:
 

Geoff Huston

Chief Scientist,

Asia Pacific Network Information Centre (APNIC)

Topic: IPv4 address exhaustion, and why we should be worried?

He undertakes research on topics associated with Internet infrastructure, IP technologies,
and address distribution policies. Widely regarded as the preeminent researcher on IPv4 exhaustion, he is routinely referenced by international agencies and is frequently quoted by the ICT media. Geoff has also presented at a number of global technical and government forums, including the OECD, ITU, ICANN, APEC, and the IETF. Prior to APNIC, Geoff was employed as the Chief Internet Scientist at Telstra and Technical Manager of the Australian Academic and Research Network (AARNET). He was a leading figure in the development of Australia's academic and commercial
Speakers:
Charles Mok,

Chairman, Internet Society Hong Kong

Panel Discussion moderator

 

Kuo-Wei Wu,

Board Member, ICANN

Topic: Moving into v6 world in Taiwan

Che-hoo Cheng,

Convener,
IPv6 Working Group of Internet Society Hong Kong; Associate Director
(Infrastructure) of The Information Technology  Services Centre of The
Chinese University of Hong Kong

Topic: Hong Kong, are you IPv6 read

Katherine Kwan,

Vice President, Product Development and Management, Consumer Group, PCCW, Hong Kong

Topic: Are you ready for IPv6? Leading-edge High-speed Broadband Service from the Leading ISP

Warren Kwok,

Telecom Engineer, OFTA, Hong Kong

Topic: Experience of Deploying IPv6 in the Office of the Telecommunications Authority
Please register now to secure a seat!
Big prizes for the seminar:
1X Xbox 360 4GB Console + Kinect Bundle
4X Flip UltraHD Video Camera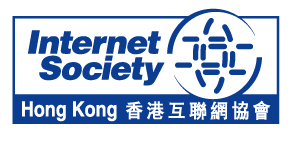 Co-hosts

Learn more about World IPv6 Day
.