HIGHLIGHT OF EVENT
Survey on Awareness, Knowledge and Impacts of Internet Protocol (IP) Address in Hong Kong & "IPv6 In Action" Campaign Effectiveness

ISOC HK is currently carrying out an awareness promotion campaign on IPv6. With the ongoing promotion of the "IPv6 In Action" campaign, we are interested to know the level of awareness, knowledge and impacts of IP Address in Hong Kong. We have commissioned City University of Hong Kong to conduct an online survey to gather more insights from the community.
Complete the 5 minute questionnaire and enter your personal particulars at the end of the survey, you will be entitled to a lucky draw entry, in which 2 winners will be selected by random draw for an iPad2! Win your iPad2 Now! Please click here for the survey between Oct 15 – 26, 2012. Good luck!PAST EVENT
---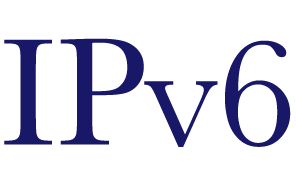 A successful third IPv6 Certification and Training Program in Hong Kong took place on Oct 4-5 with great feedback. Mr. Owen Delong, an IPv6 Evangelist took our participants through the exciting world of IPv6. We had incorporated feedback from the previous training and enhanced the program. The program featured content of real-world IPv6 concepts, deployment techniques and enriched hands-on exercises for practical deployment.Hong Kong is now the top city in Asia who obtained the highest number of HE IPv6 Sages and the only city in Asia that has over 140 Sages. Hong Kong is now number 7 in the world. Keep it going Hong Kong!
---
Asia Smartphone Apps Contest (Deadline: Oct 31)
The Asia Smartphone Application Contest is held to recognize creative excellence in the use of smartphone and mobile media for various purposes ranging from business application to daily entertainment. Nominations will be open to all regions in Asia and there will be three application categories: Advertising & Marketing, Games & Edutainment and Creative Lifestyle. Industry experts will be involved in the scoring and selection of award winners.
Submission Deadline: 31 Oct 2012 (Wed)
Click Here for Contest Detail
---
Information Security Summit 2012
BYOD and Mobility – Balancing Corporate Security With End-User Needs (Nov 21)
The Information Security Summit 2012 is a Regional Event with the aim to give participation from the Asia Pacific region an update on the latest development, trends and status in information security. Experts, local and overseas, in the subject areas are invited to share their experience and knowledge.
Following the success of the event organized in the previous nine years, this year's Summit will include a one-day conference and a number of workshops demonstrating management and technical theory, applications and practical experiences on all the aspects of information security relating to Mobile Computing and End User Computing using mobile devices.
Main Conference Date: 21 Nov (Wed)
Time: 8:30am – 5:00pm
Venue: InterContinental Grand Stanford Hong Kong
Language: English and Cantonese
Click Here for Event Detail and Registration
---
如何選擇合適的雲端方案 (Nov 23)
Chinese Only
本講座由 中小企 國際聯盟 主辦, 香港生產力促進局執行主辦, 香港生產力促進局執行主辦, 香港生產力促進局執行主辦, 香港生產力促進局執行並由香港特別行政區府工業貿易署「中小企 香港特別行政區府工業貿易署「中小企 業發展支援基金」撥款資助 。
日期: 20 12年 11 月 23 日 (星期 五)
時間:下午 2: 15 – 5:00:00
地點:九龍塘達之路 78 號生產力大樓 號生產力大樓 一樓多功能廳
語言:廣東話 (輔以英文詞彙 )
Click Here for Event Detail and Registration
---
IT NEWS AND HIGHLIGHTS
10 noncertified IT skills that pay a premium (Computer World Hong Kong)
8 Oct, 12
The economic down turn that began in 2008 prompted many companies to rethink their employee-hiring requirements and practices—which largely involve acquiring employees with unique IT skill-sets. Many of these skills and areas of expertise do not require certifications and are more about experience and IT acumen. Read More
ENISA organises European stress test against DDoS attacks (SC Magazine)
6 Oct, 12
The European Network and Information Security Agency (ENISA) organised a simulated distributed denial-of-service (DDoS) attack yesterday afternoon involving more than 300 European cyber security professionals. Read More
Internet Freedom, Free to Choose (The Economist)
6 Oct, 2012
The arrest of a senior executive rarely brings helpful headlines. But when Brazilian authorities briefly detained Google's country boss on September 26th–for refusing to remove videos from its YouTube subsidiary that appeared to breach electoral laws–they helped the firm repair its image as a defender of free speech. Read More
BE OUR MEMBER
Get the most up-to-date discount, news and events.
Join us now:
https://www.isoc.hk/be-our-members/