Organized by Internet Society Hong Kong, and Information Technology Resource of HKCSS, we proudly present our first "Web Accessibility For All" event in Hong Kong.
Internet has become a primary way of communicating, distributing information and providing services to the public. Internet is for everyone which includes web accessibility for all people. The goal of this event is to make a positive impact in our local community to enhance technology professionals with knowledge and skills to incorporate web accessibility in their web technologies. This will make a great impact to delivery web content to a wider audience and is an aspect of social responsibility.
Representatives from different NGOs, including Hong Kong Blind Union, Hong Kong Association of the Deaf, Association for Engineering and Medical Volunteer Services (Physical Disability), CyberSenior, will share their concern and experience on web accessibility and how to make the web accessible for those under-privileged groups.
Target audience: general public, IT professionals in commercial companies and NGOs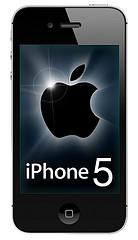 iPhone 5 (Creative Commons)
Attend the Seminar for a chance to WIN an iPhone 5
SEMINAR

| | |
| --- | --- |
| Date | Tue, 11 December 2012 |
| Time | 2:30pm – 5:30pm |
| Venue | Room 202, The Duke of Windsor Social Service Building, WanChai |
| Language | Cantonese |
| Fee | FREE |
REGISTER: Click here
GUESTS

Christine Fang
Chief Executive,
The Hong Kong Council of Social Service

Daniel Lai, BBS, JP
Government Chief Information Officer (GCIO),
The Government of HKSAR

Hon Charles Mok
Legislative Councillor (IT),
Hong Kong SAR

SC Leung
Chairman,
Internet Society Hong Kong
SPEAKERS

What is Web Accessibility?

Alex Yeung

Senior Systems Manager (Digital Inclusion), OGCIO

Why Web Accessibility Necessary?

Ferrick Chung-man Chu

Head, Policy and Research, Equal Opportunities Commission

Sharing by Hong Kong Blind Union

Sharing by Hong Kong Association of the Deaf

Sharing from Physical Disability Group

Frank Lau

Occupational Therapist, Engineering and Medical Volunteer Services

Sharing by CyberSenior
Sharing by Web Developer/App Developer